Back in 2014, I wrote a Library Technology Report for ALA entitled 3D Printers for Libraries (Creative Commons licensed version found can be found here). In the past 3 years, much has changed in the world of 3D printing: they exploded across libraryland, became cheaper and more useful, and the number of printer makers has grown like mad. So when ALA asked if I'd update the LTR for 2017, I said yes.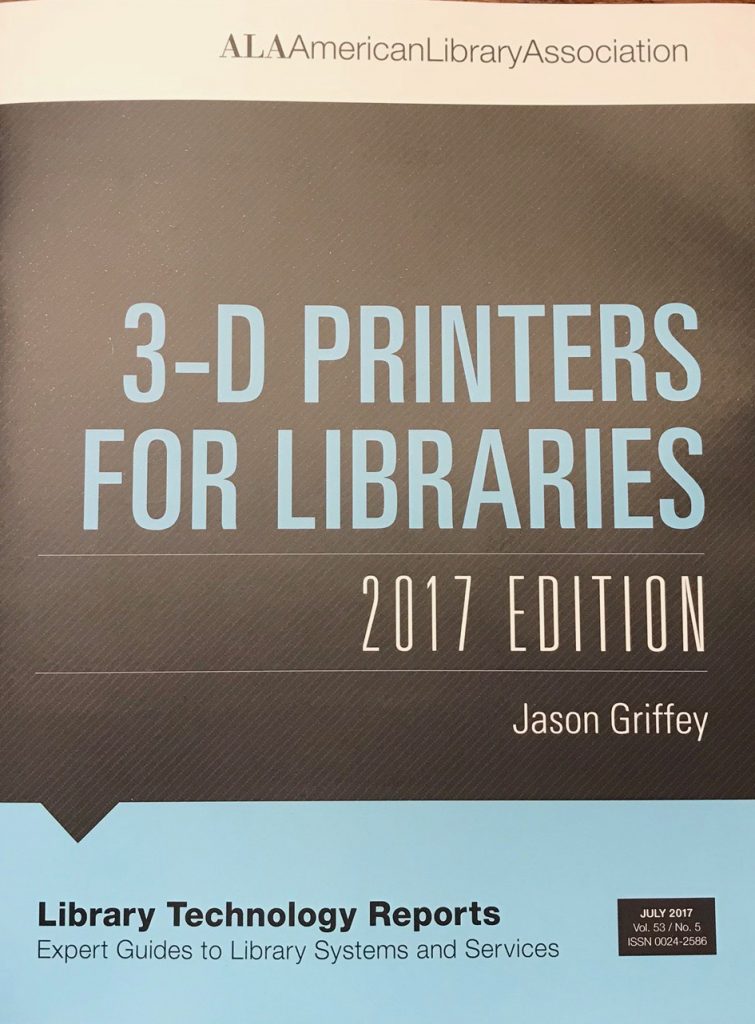 In it, I cover many of the changes in the 3D printing landscape, including the huge variety of new filaments and their properties. Tons of new printers, new types of control software that's emerged since the last Report, and lots more that can help inform libraries and librarians about the possibilities for 3D printers in 2017.
I hope people find it useful and informative!