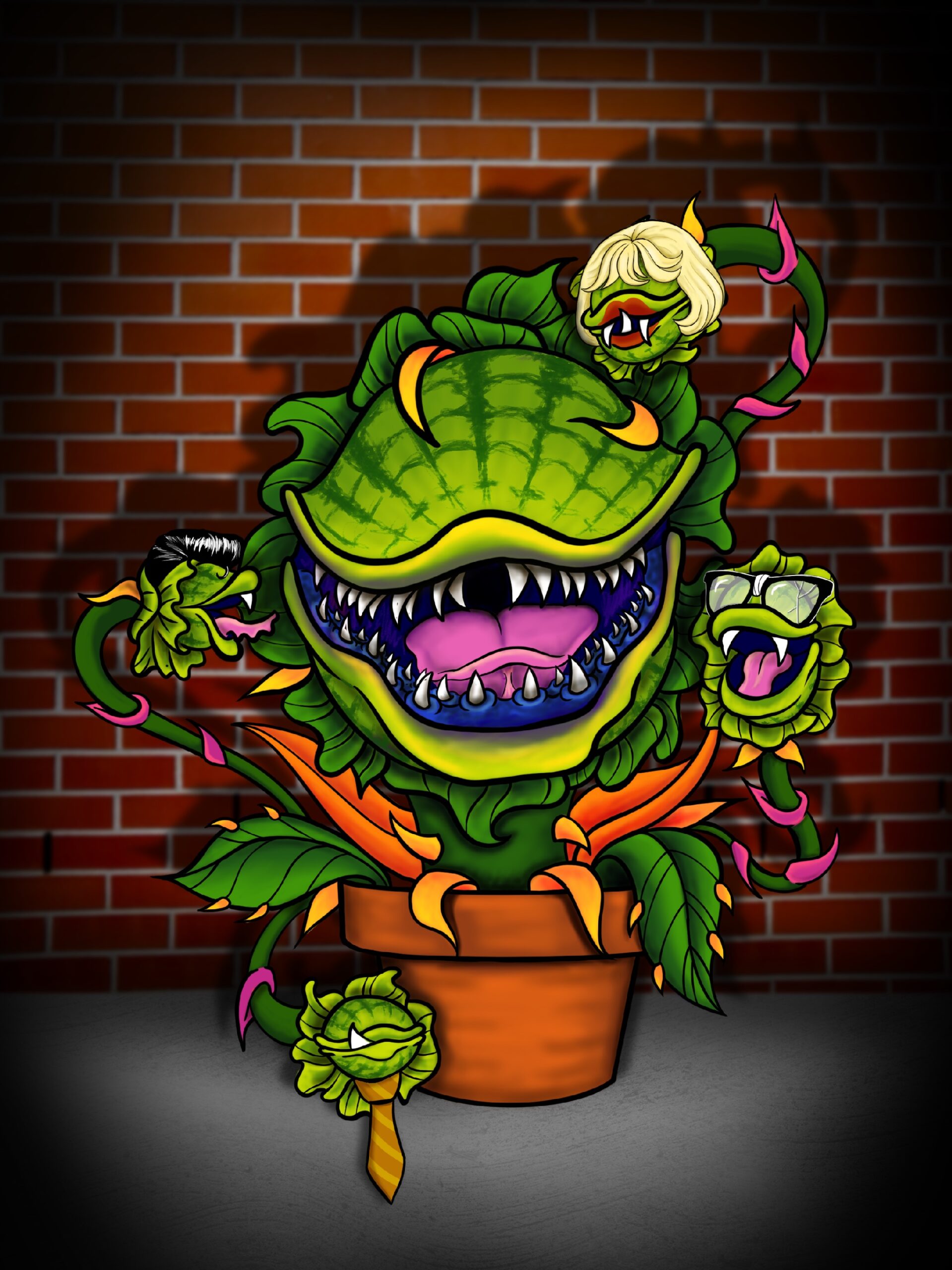 This blog has entirely morphed into "Jason talks about theater" it appears.
I'm going to be directing another show! I'm heading up the Millennium Repertory Company's production of Little Shop of Horrors. We open in late January, so rehearsals and such will be over the holiday season. I've got an amazing cast:
The biggest challenge for this show? The puppets. Look for a lot of build pics over on Mastodon or PixelFed.
art by the amazing Alex Torrejon