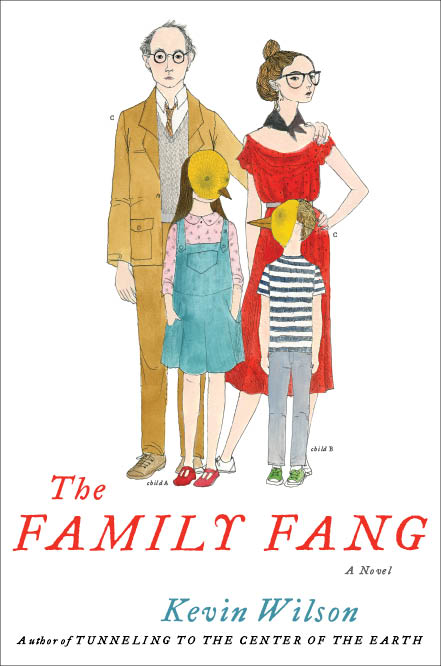 One of my best friends, and the father of one of Eliza's best friends (and maybe Eliza's favorite person who isn't Mom or Dad)  is an incredible, wonderful writer. His name is Kevin Wilson, and his first novel, The Family Fang, is coming out August 9th. I mention this because today the book got an outstanding review in the New York Times.
Mr. Wilson explores the damage inflicted on children raised in an atmosphere that is intentionally confusing. They have been told that their parents do important things; they have been told that their own feelings do not matter. They have learned the hard way that either of them might be betrayed in an instant by parents who bring a lofty, arty, guilt-free approach to everything they do. So as "The Family Fang" begins, Mr. Wilson shows just how badly the adult Annie and Buster have been damaged by Fang ideas of fun. He also makes it clear that the senior Fangs can be amusing. And then, all of a sudden, they are not.
His previous book of short stories, Tunneling to the Center of the Earth, won an Alex award from YALSA in 2010, and should be a part of any library collection by now. If you haven't picked it up, do so…it's an incredibly good book.
The Family Fang is something else entirely. It's a book that stands up to anything on the shelves, a brilliant first novel. I'm in awe of Kevin when it comes to his skill with words, his imagination, and can't wait for this thing to be a huge hit so that everyone can see how talented he is. And it's not just that I know the guy…he's getting reviews from all over:
So: Go buy it now. Seriously. Buy a copy for yourself, and put it on the purchase list for your library. It's going to be huge.