As of today, we're in Day 10 of quarantine, and Day 7 of isolation.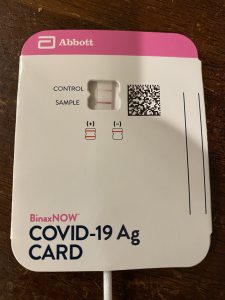 On Sunday, August 8, after having sinus issues for a few days that we thought were allergies, Eliza tested positive for COVID-19. We were surprised, as she's fully vaccinated and we know the stats on breakthrough…nonetheless, she ended up being in the very low percentage of fully vaccinated positive cases. Her symptoms were mild, mainly fatigue and sinus issues, and she slept basically the entire day Monday and Tuesday. By Wednesday she was feeling much better, and she's now outside of her 10 day quarantine window and has returned to normal activities.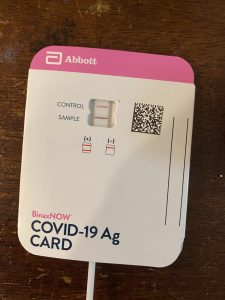 However, on that same Wednesday, Betsy tested positive. Also fully vaccinated, it's clear we should be buying lottery tickets. With that we went into slightly higher isolation mode, separating everyone and masking at all times indoors, and Betsy went into hard isolation in our bedroom…since that day, we've been separated. Betsy has been living entirely in the bedroom, having everything delivered to her and then left outside the door again to be decontaminated.
Her first few days were…bad. Horrid body aches, extreme, crippling fatigue, sinus pressure. She said it felt like the worst flu ever, just awful tiring pain for hours. On Saturday she lost all smell, and taste soon followed. She's in day 7 of isolation now, and still has mild sinus symptoms, although the worst of the aches and fatigue seem to be past her. The lack of smell and taste may hang on for weeks, we've read. She will, most likely, be fine after a few more days.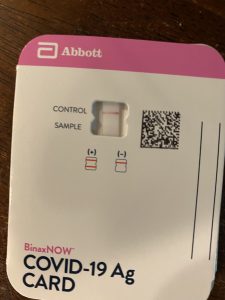 I've been sleeping on an air mattress in my office, raising up my standing desk to make room. Thus far, I'm negative. I'm testing every 2-3 days, just in case, but so far have managed to avoid enough viral load for it to take hold. 
The health department here in Franklin County tells me they don't have any way to know if it's Delta…in fact, when we initially called to report the positives from home tests, we were told they didn't have any mechanism for putting them into their system, since the reports weren't coming from a lab. But given that we have 2 breakthrough cases, and we know of a handful of others in the same cluster as Eliza's, there's certainly a chance that it's a variant. 
The last 2 weeks have been…stressful. Even though I trust the science, and I know the chances of complications for someone vaccinated is very small, I was still worried. First for Eliza, with all we don't really know or understand of long COVID effects, and then Betsy. If either of them weren't vaccinated? I'd have lost my mind with worry. As it is, these are lost weeks, impossible to concentrate, unable to focus because there's things to do and I'm the only healthy one in the house, consumed with constant background concern about what if and might and could. 
Eliza was alone in her room for the last week of summer.
Betsy is remote for almost two weeks of the start of school at the University, and she's missed orientation, welcoming students, and so much more.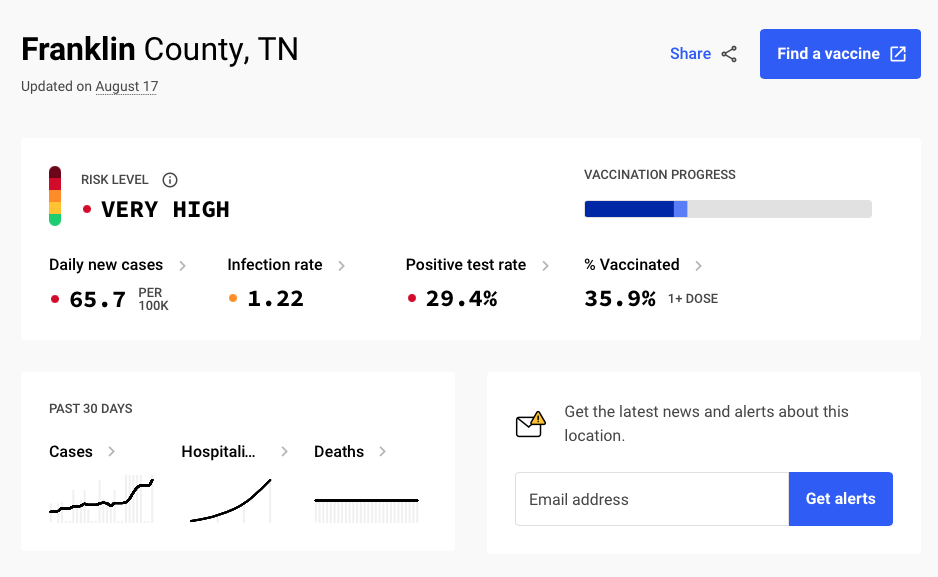 Where I live is in the center of the lies and disbelief about the pandemic. The vaccination rate in Franklin County, TN is under 40%, and cases are skyrocketing. Masking is seen as a partisan issue instead of being a basic public health tenet, and arguments against masking are heard constantly. 
Nothing will ever get better unless we mask and vaccinate. We will never, ever beat this virus, it will out-mutate "natural immunity", we will see more and more contagious variants, and we will still be watching people die by the hundreds of thousands years from now. The only chance we have is to control the spread of it, to choke off its supply of hosts and starve it to death. We do that through universal masking…not forever, just until vaccination rates are up and we limit transmission of the virus to small isolated groups. If you remove the fuel, the fire will go out. 
For a virus, fuel is new hosts. If it cannot find new hosts, it will die. And the two best ways we have to prevent it from finding new cells to invade is universal masking and vaccination. 
No one wants the world we have now. But we don't get to have a different one until we destroy this disease. To anyone who is hesitant about the vaccine, or is fighting against masking….please, help us stop this disease. If we don't act now, and fast, the rest of 2021 is going to be a worse bloodbath than 2020.