Warning: enormous amount of theater nerd opinion below

I had the great privilege to see the current Broadway production of Sweeney Todd: The Demon Barber of Fleet Street at the Lunt-Fontanne theater the evening of March 15th, and we got lucky that none of the "star" principles were out (Gaten Matarazzo was out the 14th, Josh Groban the 16th, 17th, and matinee on the 18th), so we really threaded that needle.
As major Sweeney fan, I was really looking forward to hearing the full orchestration for the first time (26 piece orchestra!), and it didn't disappoint…although I do prefer a bit more bombast with my Sweeney than we get with Alex Lackamoire's conducting. The score is almost subtle in places where I didn't expect, and it took me by surprise at times with how quiet it was.
I'm also an outlier in that I really love the steam whistle/punctuation of the score and action, and having that missing was a small personal disappointment. I know not all productions include it, but I prefer it.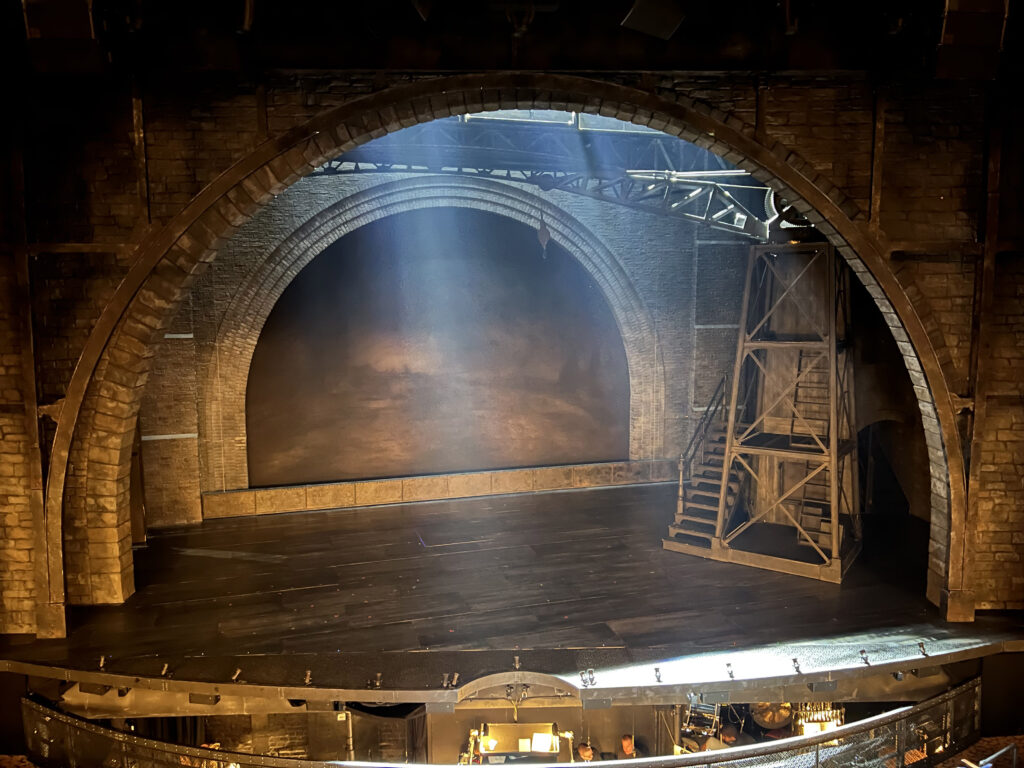 The set maintains the two levels traditional to Sweeney, but does so with a movable bridge that spans the entire width of the stage. I enjoyed the staging with the bridge, although I think that would be dependent on where you were sitting. We were lucky in that we had front row, front mezzanine, maybe the best seats in the house for this particular show. No issue with sight lines, nothing breaking up the view, extremely close to the action.
Sweeney is also a show that relies on some special effects, and here this production didn't disappoint. No red cloth or light effects for these kills, no….here we had blood, and lots of it, freely flowing. The mechanism of the effect was clever as well, with piping/bladder around the neck of Sweeney's barber towels that was activated as each throat was slit. His "diabolical chair" was also in full effect, dumping his victims down into the basement below…even if "below" was actually stage left. My only disappointment was that there weren't quite enough kills, as during "Johanna" the normal litany of walk-in customers that Mr. T unceremoniously offs was only three, which felt like maybe not quite enough for me.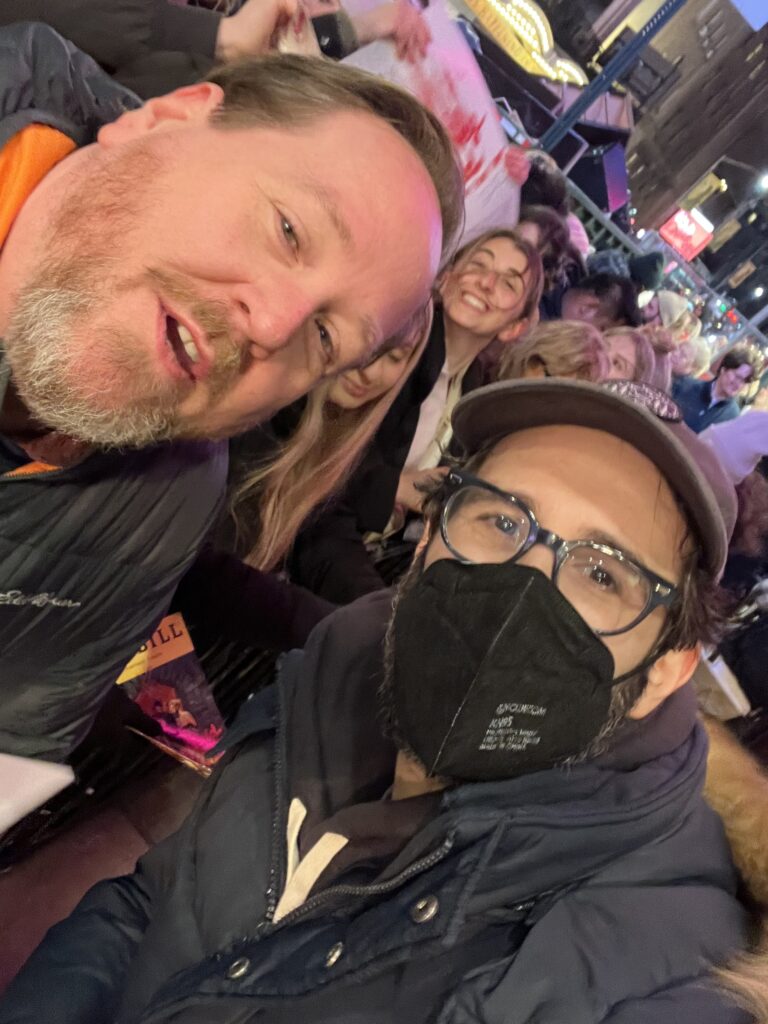 Now…to the performances. True to form, Josh Groban as Sweeney Todd sings the part better than anyone I've heard. Not a note stretched or strained, nothing even remotely off, just beautiful and clean and clear baritone. He plays the part well, his interactions with Lovett are great (he's the perfect straight-man for Annaleigh Ashford's manic/obsessive Lovett). But I really do want my Sweeney to be at least a little scary, with some actual menace to him. When he addresses the audience in the song Epiphany, I want to feel it. He had a few moments of physicality when he came close, but just never really got all the way there. I want Sweeney to be a frightening figure, and I just don't think that Groban ever quite got there.
With that said: he was fantastic. I would absolutely see it again, it's just not exactly the Sweeney I would want to put on stage.
Annaleigh Ashford is the standout for this cast as Mrs. Lovett. A new take on the character, which is extremely hard to pull off successfully with a role this iconic. She was the high point of the show for me, funny and ascerbic, and her physicality in the show from the first few moments of her introduction sold me totally. She reinvents Lovett and I'm here for every second of it. She sings it wonderfully, but it's her acting that sheds new light on Lovett and her obsession with Mr. T.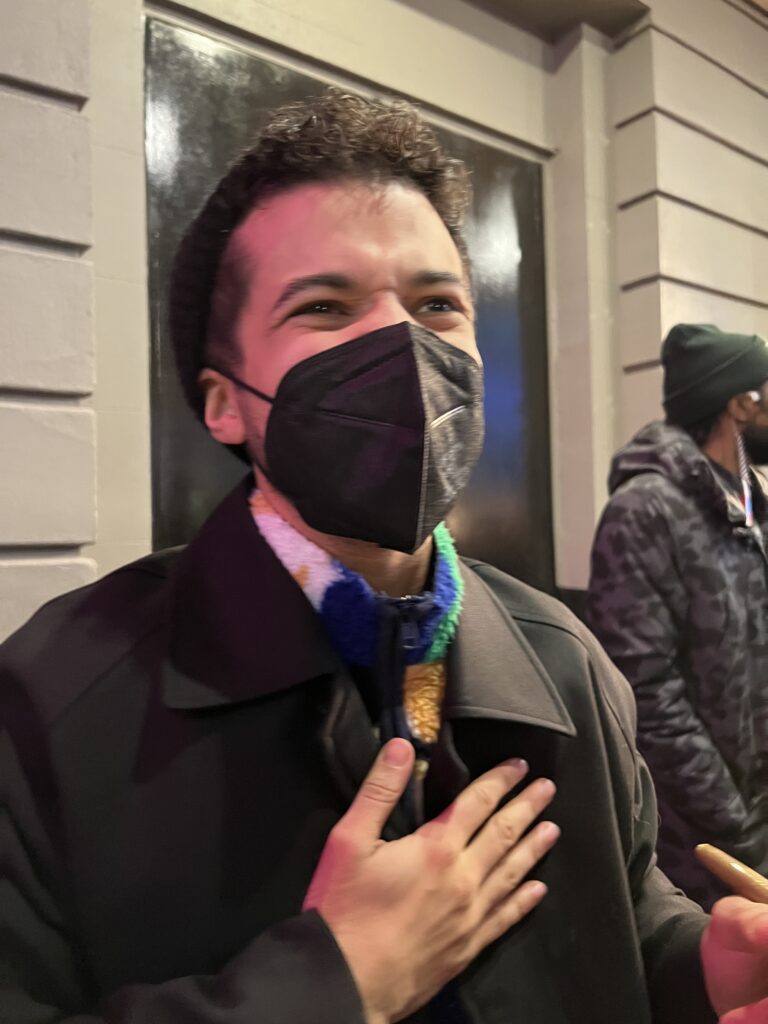 I was unimpressed with Jordan Fisher's Antony…he was solid, and the things that I noticed (variable accent being the main) could easily be forgiven. Less easily forgiven is that the part had to be take down for him vocally, so we miss some of the higher notes that the part is written for, and that was a mild disappointment. Overall, solid but not special.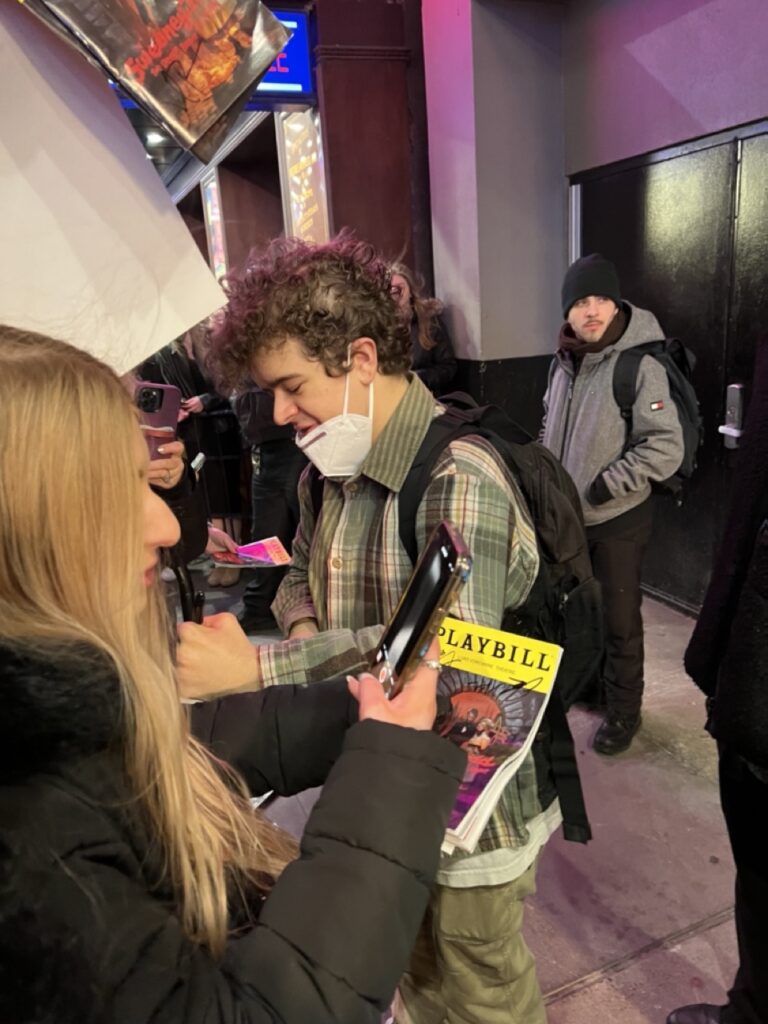 Gaten Matarazzo on the other hand was fantastic as Toby. He was absolutely able to pull off the part as written/sung, and his voice and take on the part were perfect. Watching him break down at the end, his interactions with Lovett, etc…just perfection. Really marvelous take on the role, and the other standout besides Ashford. This is the second time I've seen him on a Broadway stage, the first in the New York City Center production of Parade from fall 2022. He's fantastic on stage.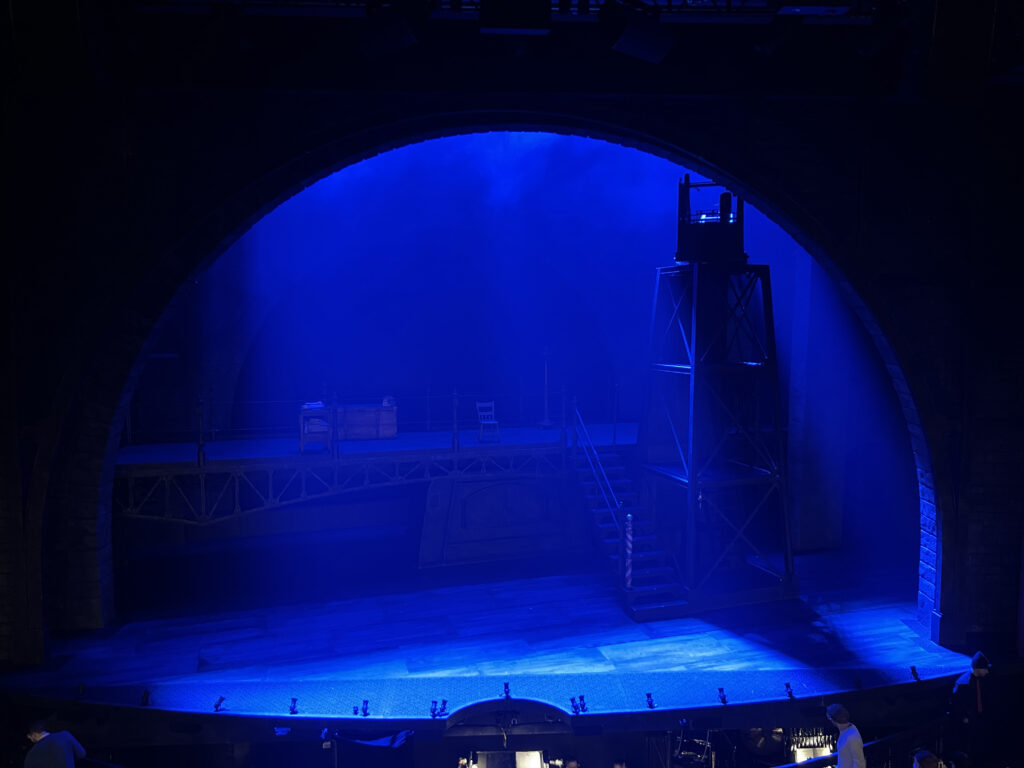 Other members of the cast that were real standouts were Maria Bilbao as Johanna, John Rapson as Beadle Bamford, and Nicholas Christopher as Pirelli. I have basically never seen a Johanna that I thought carried the role well, and Bilbao was just perfect both vocally and in character work. Rapson and Christopher were equally committed to the characters, and handled the outsized personalities with aplomb.
Overall, it's a fantastic production. Is it my personal perfect production of one of my favorite shows? No, it isn't, but it's going to please a ton of people.
I also stage-doored the performance, and the cast was incredibly generous with their time and effort. All the mains came out and signed everything the crowd asked them to, and most of the cast was willing to talk and take pictures as well. Just so, so generous after what must be an exhausting show. I was able to get everyone to sign my window card, which will take a place of honor on my wall as soon as a frame arrives.