Sitting in the Internet Archive Great Room (see photo above for reference…yes, it's in an old church….) I'm reminded that I never pushed out the link to the amazing new app that was created in part by my friend Nathan, available now for Android and coming soon for iOS that allows you to use the Internet Archive like your own personal Instagram: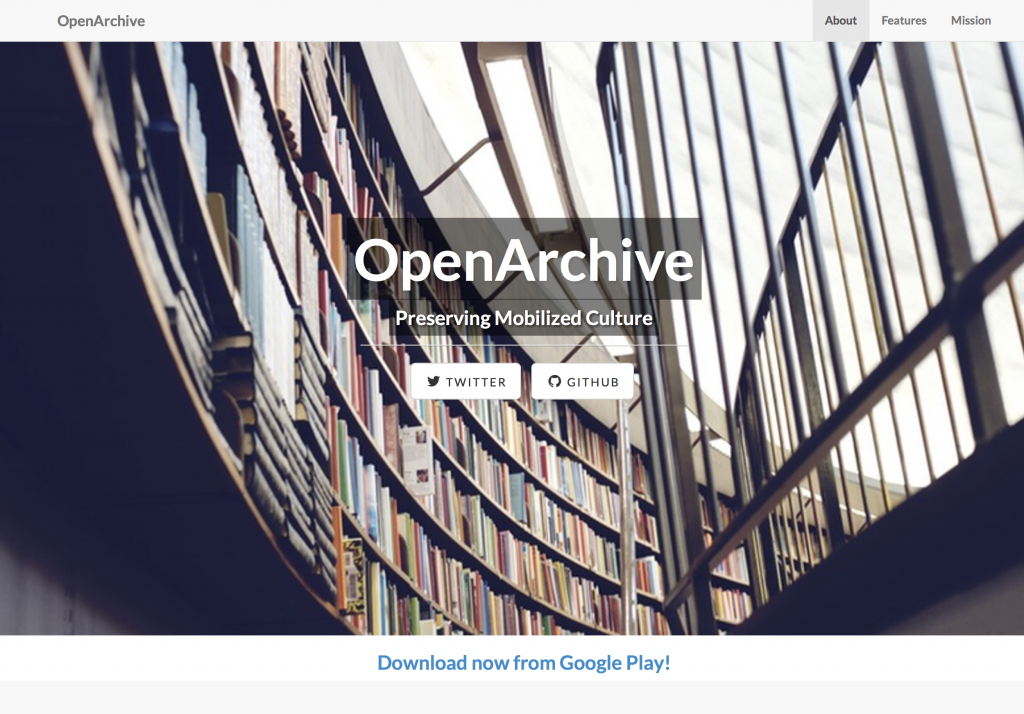 OpenArchive
and because Nathan and his group are awesome, the app is also open source:
and finally, direct link to the Google Play store for the app.
I've not seen an easier way to add photos to the Internet Archive directly than this app, and it's got some really fantastic side benefits..the primary one being that it works transparently over Orbot if you'd like, so that uploads and connections can be driven over the Tor network without any extra effort on the user's part.
UPDATE
The Guardian Project just posted their own announcement for the app. Their take on it is also timely since I'm spending this week at the Decentralized Web Summit:
We see this as a first step towards a more distributed, decentralized way of managing and sharing your personal media, and publishing it and synchronizing it to different places and people, in different ways.