The Measure the Future Project received primary funding from the John S. and James L. Knight Foundation's Knight News Challenge. The Knight News Challenge on Libraries is funding breakthrough ideas that leverage libraries as a platform to build more knowledgeable communities. More at www.newschallenge.org.
Founder and Team Lead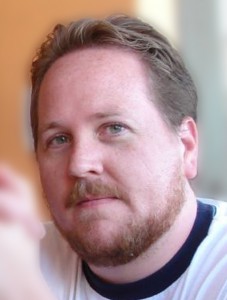 Jason Griffey
http://jasongriffey.net
Founder of Evenly Distributed LLC, a technology solutions company for Libraries (http://evenlydistributed.net)
Director of The LibraryBox Project (http://librarybox.us)
Jason has extensive experience working in academic libraries (he is a former Associate Professor and Head of Library Information Technology at the University of Tennessee at Chattanooga) and has spent the last two years researching working with open hardware solutions. He is also the Director of the LibraryBox Project (a Knight Prototype grantee) and has successfully managed a multinational workgroup to achieve the success of that project. LibraryBox has current installations in 27 US States, 28 counties, and on 6 continents. He has been a member of the Board of Directors of the American Library Association's Library and Information Technology Association, and is recognized as an international expert on library technologies.